Hamilton is changing rapidly. New developments are providing great opportunities to build our city, but citizens also face the challenges of busier streets and neighbourhoods, taller buildings, and stresses to existing services.
How can residents, old and new, ensure that new growth is "good growth"?
On 
June 16th
, a group of Hamilton's neighbourhood associations and community groups invites you to attend a joint members meeting to mingle with your neighbours and learn about what "intensification" looks like in the Hamilton context.
The event will feature an expert panel that will help attendees better understand what intensification means to residents, policy makers, and developers, and how to keep citizens involved so that we have a meaningful say in future developments.
Panelists
Jason Thorne, the City of Hamilton's General Manager of Planning and Economic Development
Steve Kulakowsky, a developer from Hamilton-based Core Urban Inc.
Dr. Jim Dunn, McMaster University Professor and Chair of Applied Public Health from the Canadian Institutes of Health Research (CIHR) and the Public Health Agency of Canada (PHAC),
Moderator
Ryan McGreal, editor of "Raise the Hammer", a local blog
Agenda
6:30 Doors open. Attendees are encouraged to arrive early to talk with neighbours while enjoying light refreshments.
7:15 Introduction
7:20 Moderated Panel Discussion
8:45 Concluding comments & next steps
9:00 Adjourn for the night, but we hope this is just the beginning of constructive conversations between neighbours!
Ask our panelists a question!
Help our panelists address issues of concern to you and your neighbours!
Please go to Contact the Organizer tab (see bottom right) and send in your questions before June 16th. Your information will not be public, but our moderator will use your comments to prompt an exciting and lively panel discussion!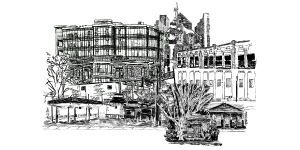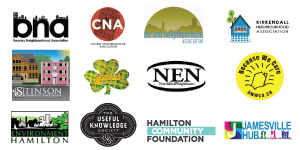 *Line drawings by Matt McInnes