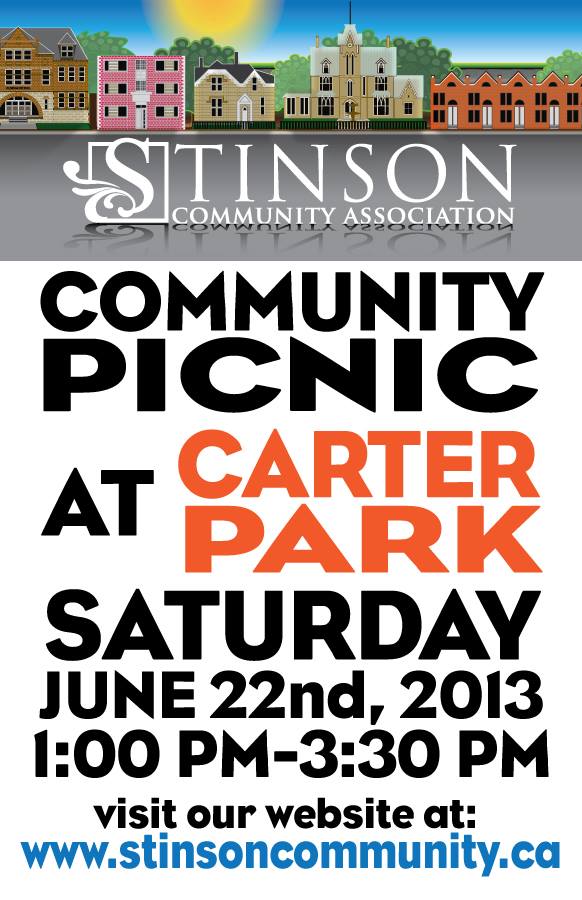 Our second annual party-in-the-park is taking place this upcoming SATURDAY!
There will be games and activities for the kids courtesy of the Hamilton YMCA's Y-On-Wheels, and the folks from the Urban Arts initiative will be on hand to assist our children in repainting the Carter park outbuilding this year!  We'll also be bringing information on our activities, and will be there to explain how YOU can get involved in a project that interests you. We all need to work together to make the Stinson Community the best place to live, work and play!
Bring your picnic blankets, coolers, smocks for the kids, and come join the SCA for a great day in the park!
(A light lunch will be served on a first come-first served basis. Please note that drinking and smoking are not permitted in Hamilton parks. Be courteous.)